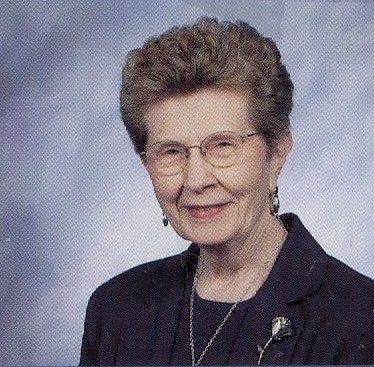 Shirley Ann Farmer
Shirley Ann Farmer lived most of her life in Nebraska. Shirley received her education in the Lincoln Public Schools.   Shirley was the only child of Roy W. and Lena (Baatz) Farmer. Shirley worked for Pat Ash Co. for most of her career. She volunteered at Bryan L.G.H. and the Peoples City Mission.  She was a member of the Lincoln Junior Chamber of Commerce and served as treasurer at Good Shepherd Presbyterian Church and the Friendship group. She passed away October 2, 2013 at the age of 86.
Shirley decided to leave the majority of her estate to the Lienemann Charitable Foundation in a time designated fund.  She identified the charitable organizations that she would like to fund for 25 years after her death. Those funds each year split the income from the Shirley A. Farmer portion of the Lienemann Charitable Foundation in the proportions that she designated.  At the end of the 25 year time restriction her funds can be comingled with the unrestricted funds of the Lienemann Charitable Foundation and the Board of Trustees would then make charitable distributions in the normal course of the Foundations granting process.
The charitable organizations that Shirley wanted to fund for the 25 years following her death are:
Good Shepard Presbyterian Church, Teammates Mentoring Program, Friendship Home, People's City Mission, Lincoln Children's Zoo, American Red Cross, Lincoln Police Department, Lincoln Children's Museum, Pioneers Park Nature Center, YMCA of Lincoln, YWCA of Lincoln, and Fresh Start, Inc.